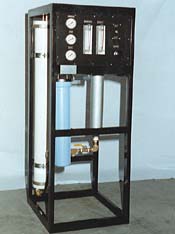 (LEFT) Commercial and industrial reverse osmosis systems custom-made high quality to satisfy your pure water requirements. Tap, brackish and seawater purification systems to supply up to 100,000 gallons per day.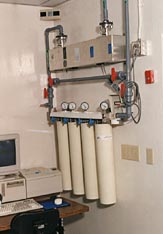 (RIGHT) Ultra Pure 18+ megohm water systems. Deionization, UV sterilization, sub micron filtration, quality monitoring systems and system sanitizations. We sell and service pharmaceutical, semiconductor, manufacturing, labs, photo labs and more.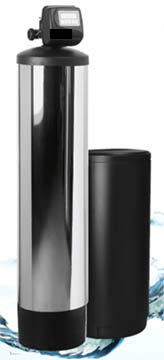 Residential, commercial and industrial water softening systems meter initiated on demand regeneration to conserve water, salt, and expense. Water softening systems up to 100 cubic ft. Residential, restaurants, hotels, wineries, hospitals, laundries, and more.
Click here to see Anti-Scale
Water Treatment Systems
For Commercial and Residential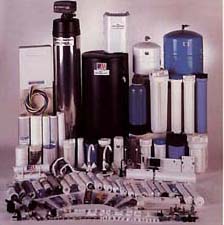 Outstanding features include:
Non-electric mechanical meter monitors capacity
Regenerates only when necessary. All automatic
Proven reliability
Maximizes savings up to 50% on salt
Has an automatic reserve capacity
Remembers how much soft water you use
Very dependable. Never regenerates too late or too soon
Has only one moving part in the metering system
Virtually pure drinking and cooking water